Start now and use the
KLARA Online News Basic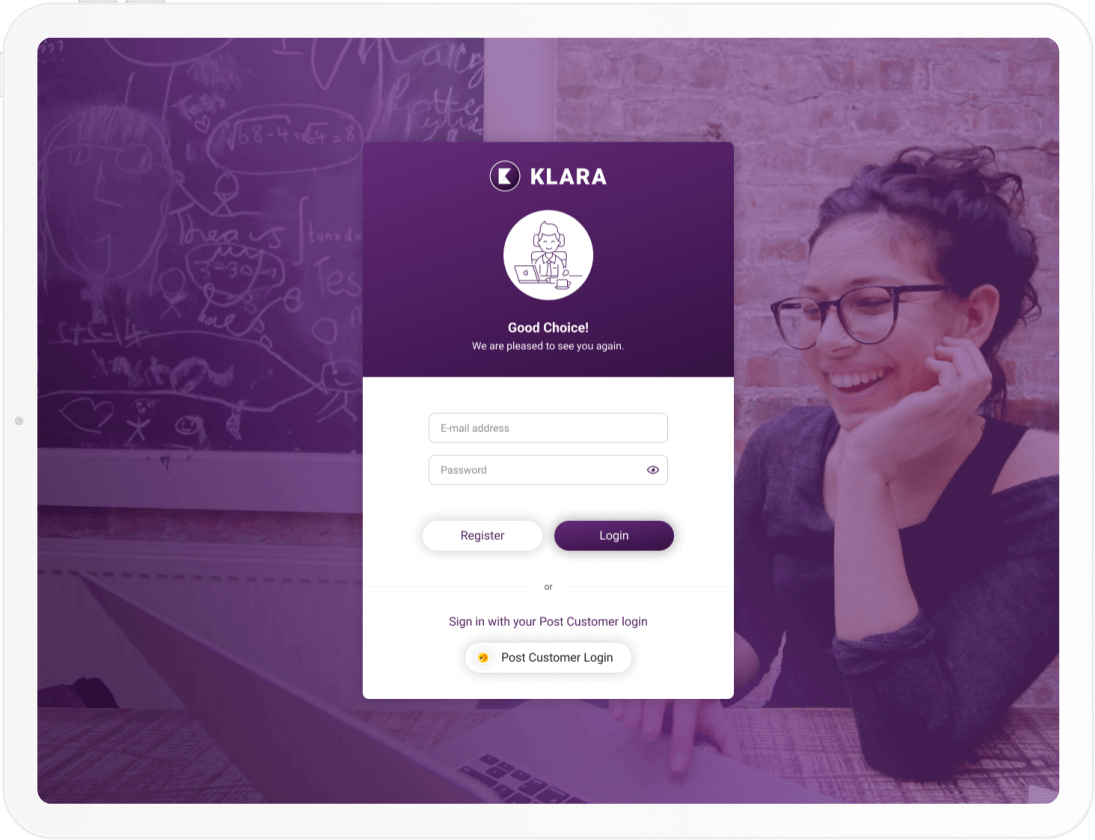 Step 1:
Register for free and create your company
Register now for free and enter your company in KLARA. KLARA will then automatically create a modern and professional company website for you. We call this your KLARA Online business card.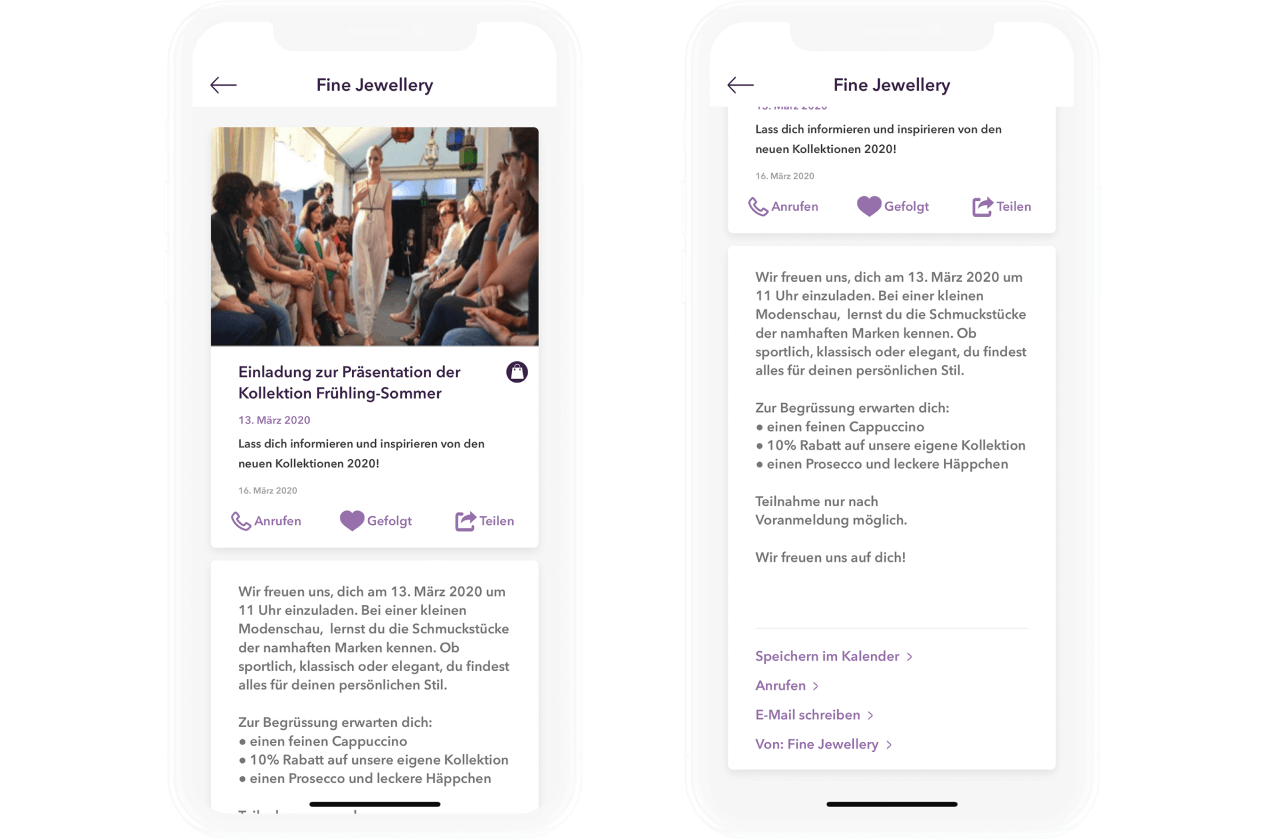 Step 2:
Win new customers from now on
Your company is registered in KLARA and it appears as a modern online business card with picture, opening hours and further information about your company - bravo!

Here it goes: Your company is now visible in the whole region. This is how you attract the attention of potential new customers to you and your news.

Your company appears on www.klara-regional.ch - the new, innovative and growing regional site of KLARA.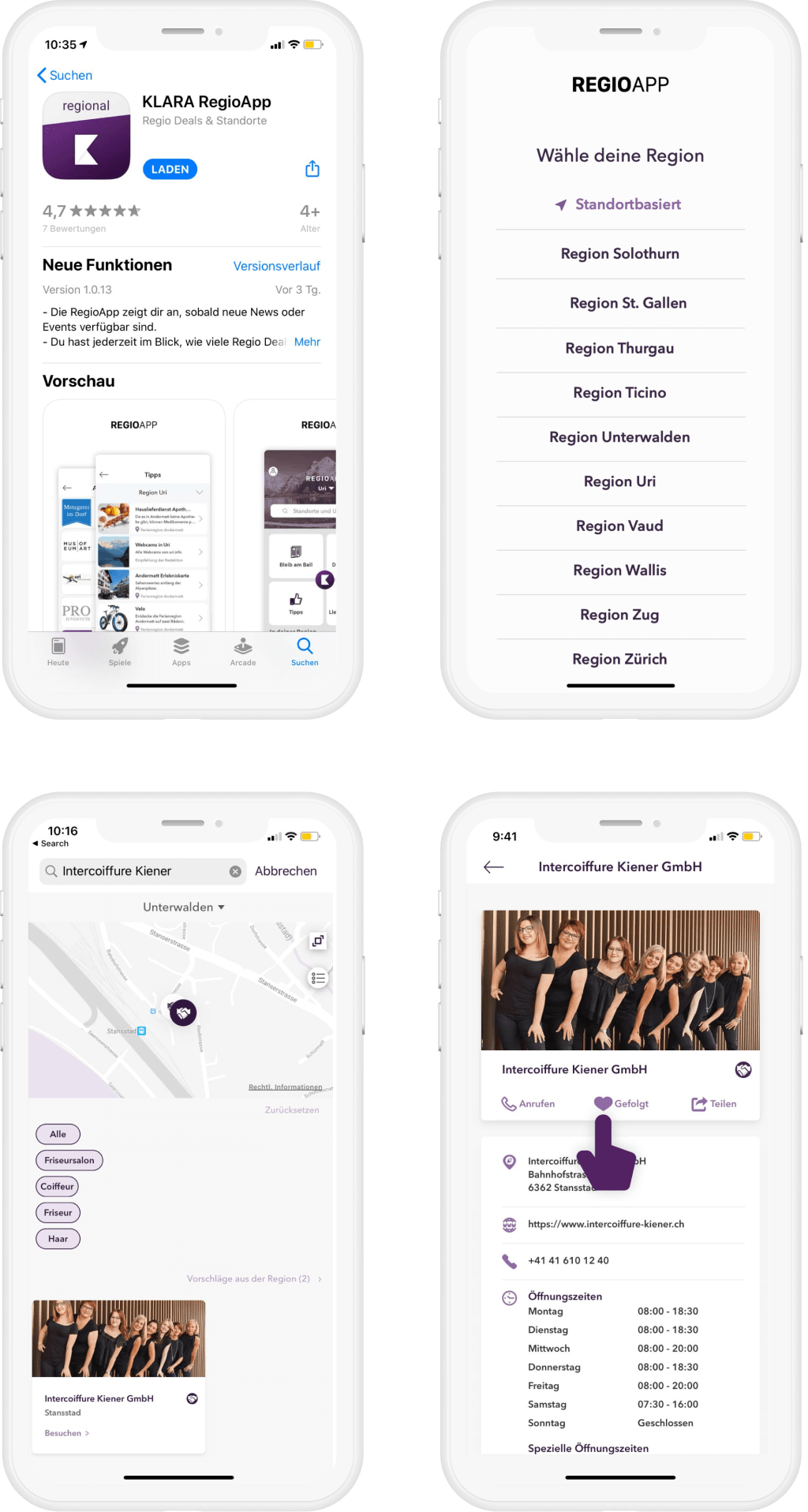 Step 3:
This is how you reach your customers
Your customers receive news, offers or free dates when they follow your company in the KLARA Regio App. It works like this:

1. download KLARA RegioApp.

2. select region.

3. search for your company.

4. subscribe and follow your company.

Well done! From now on you can easily create news and send push messages with the KLARA Online News Basic. With the KLARA Regio App you stay close to your customers and win new ones.