Why KLARA
More time to do what you love
Imagine getting your office work done quickly, easily and free of errors. KLARA takes over a large part of your administrative work so that you can concentrate fully on your business. And the best thing about it: KLARA grows with your company. Start small, add as many modules as you like and benefit from the interactivity. Thanks to a high level of automation and a uniform user interface, you can find your way around in no time.
KLARA, your digital assistant, helps you with this
Administration
Be known
Sales
Retain customers
Say goodbye to your paperwork
Accounting, payroll accounting, insurance, job references or accident reports take up a lot of time and can be tedious - valuable time that you would rather invest in your day-to-day business. The business software from KLARA makes this possible.
Accounting
Budget
CRM
eArchive
Inventory
Payroll
Project
Order Management
Attract more customers with KLARA
A good online presence is vitally important for any company these days. Ensure that you can be found online and benefit from the reach of Google etc. KLARA makes your online marketing a straightforward matter.
Website
Online News
Online Presence
Regio App
Boost sales and post directly
From quotations to invoicing, whether online or in your shop: KLARA supports you up to automated daily cashing up and direct posting of your sales.
POS
Online Shop
Online Booking
Turn your customers into regular customers
New customers are vital for every company. It is even more important to turn sporadic customer relationships into happy and satisfied regular ones. And this is exactly where KLARA can help you.
CRM
Online News
Regio App
One interface for everything you do
Our modules interlock seamlessly. Whether you use Accounting or you are updating your website or planning a project – you will find your way around quickly and easily thanks to a uniform interface.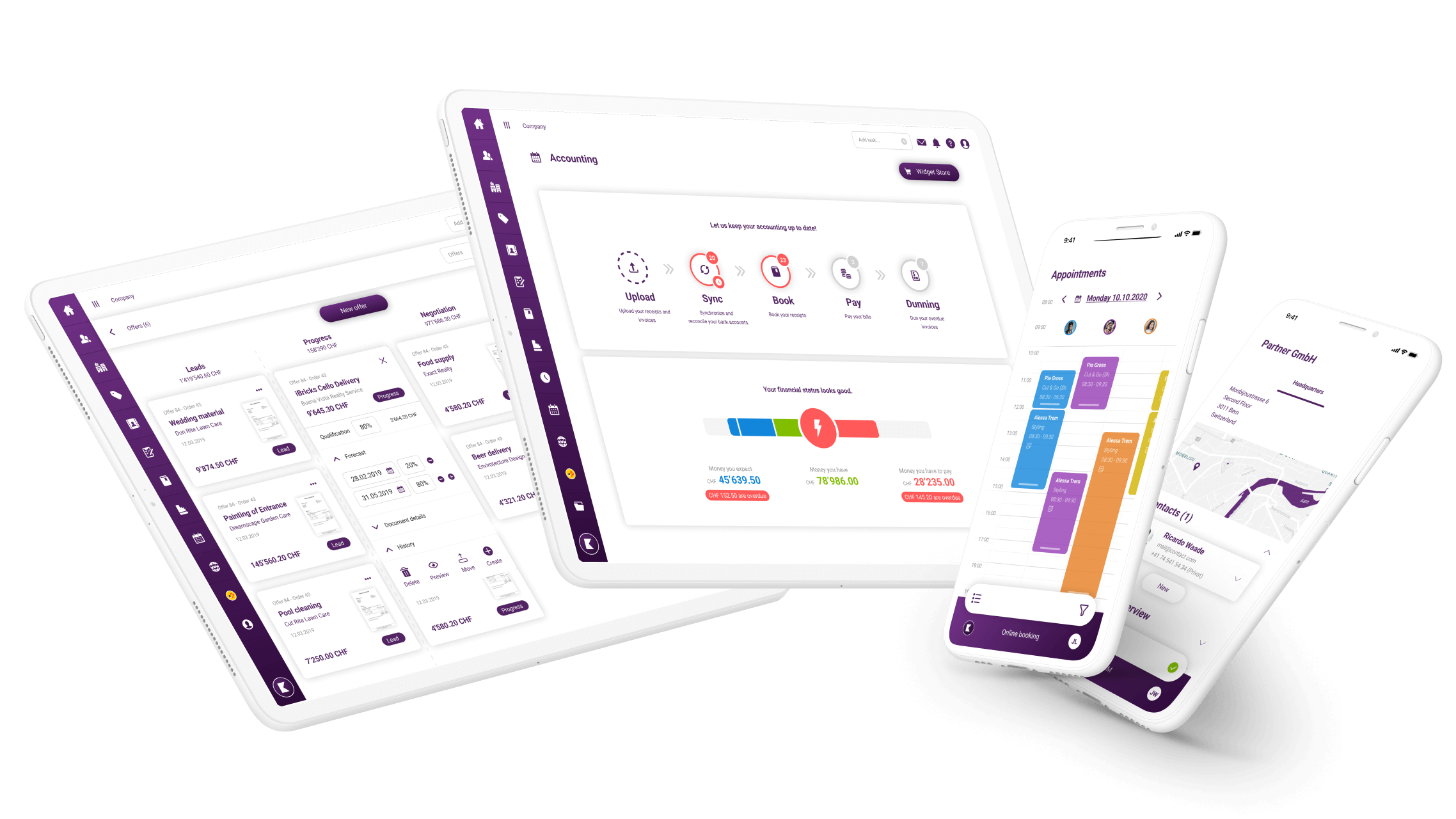 What are you waiting for?
Register free of charge and get started directly.