KLARA Time
Digital
time recording
for SMEs
Whether in the office, at home or on the go, with KLARA you record working hours, absences, holidays or project times down to the minute.
30-day free trial – ready to go in just a few minutes
New offer model from 1 January 2023
As of December 31, 2022, we will discontinue the previous free core Accounting service
To the new offer model from January 1, 2023
Simple recording of working hours
Thanks to the clearly designed dashboard and other evaluation options, you always have working hours and absences under control for you and your employees. Missing entries are a thing of the past.
Integration with other KLARA modules
Thanks to networked integration into the KLARA software, you can transfer the hours quickly and easily to payroll accounting. the seamless connection with KLARA Projects also makes it possible to post hours on different projects.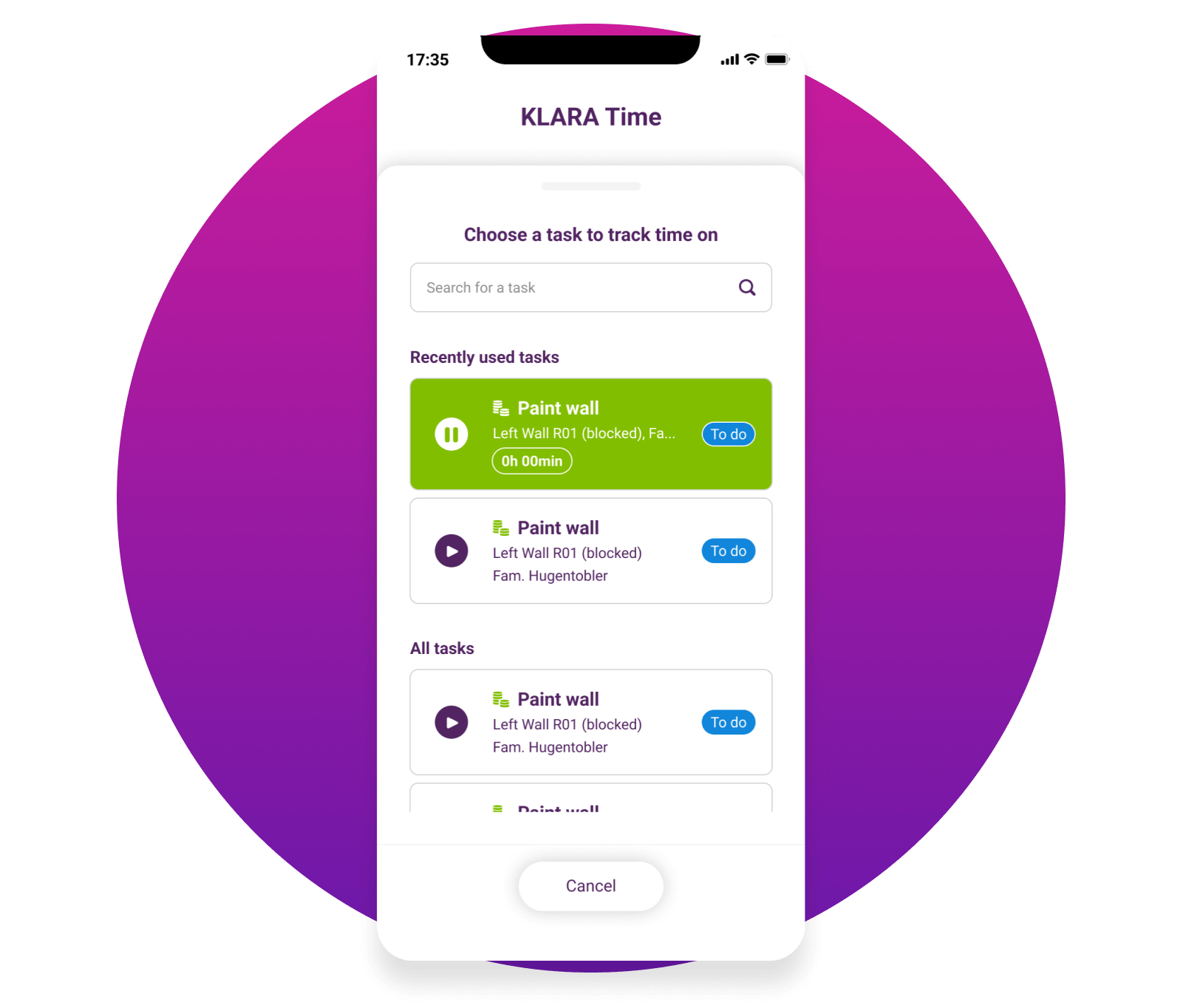 Location-independent time recording in real time
Using the app, you and your employees record your working hours on the go, on-site with customers or in the home office. It is this easy: start and stop the stopwatch and adjust the hours if necessary.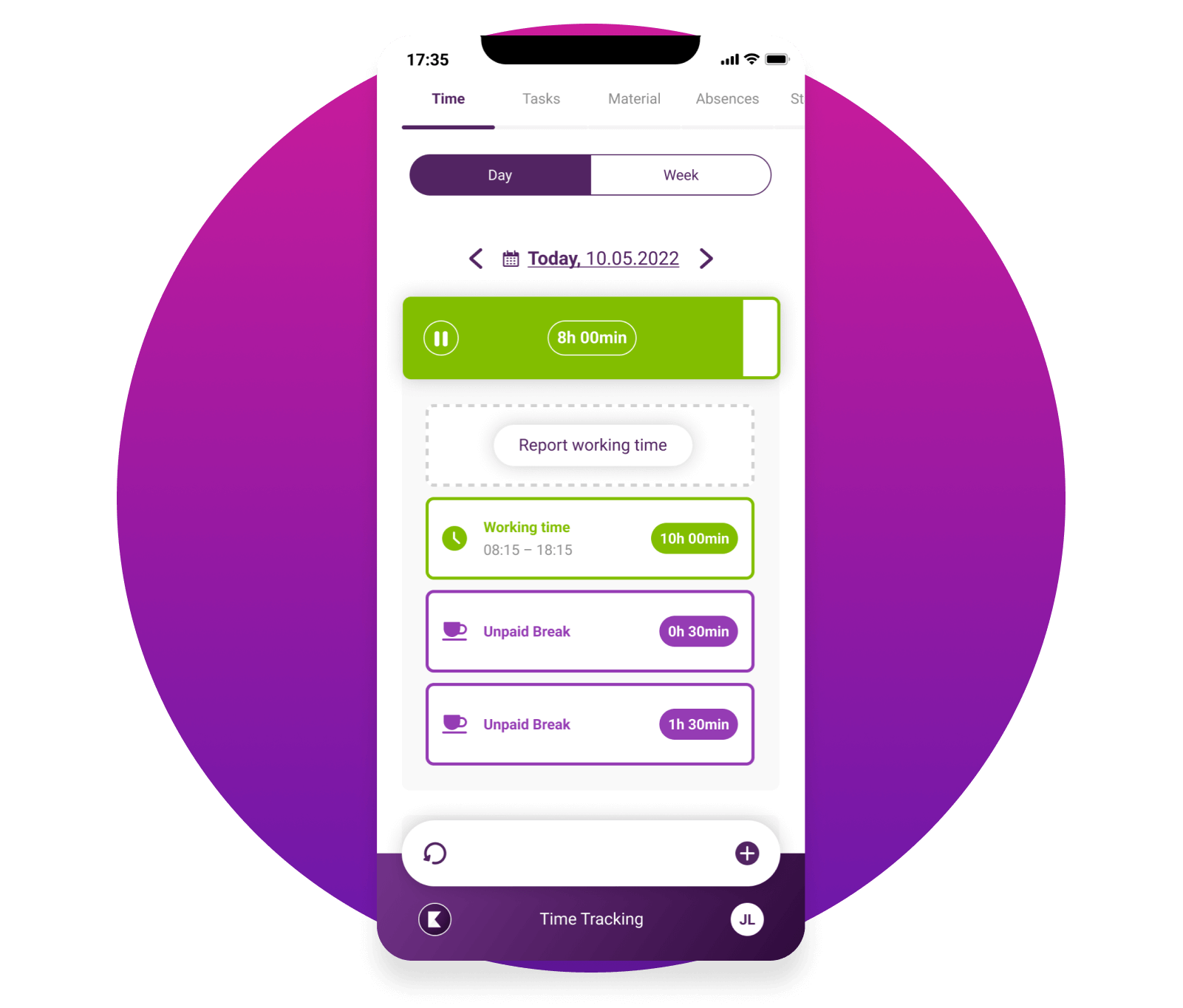 The other advantages to you of KLARA Time
Very easy to use
Straightforward entry of working hours, breaks and absences.
Very easy to use
Down to the minute
KLARA records every minute worked in real time.
Down to the minute
App support
Mobile time recording for iPhone and Android.
App support
Analyses
Understand outputs and determine current vacations.
Analyses
Permissions
Assign individual user rights to your team.
Permissions
Predefined absences
Record your hours more easily
Predefined absences
Price
Offer Overview
Test KLARA Time for 1 month free of charge and with no obligations
30-day free trial – ready to go in just a few minutes
KLARA Time
/month and reporting person
/month and reporting person
Integration with KLARA Project
Take ten seconds to register
Simply click on "Register" and create an account.
Enter your company data
Enter your company data within a few minutes.
Then simply get started with KLARA!
Begin digitising your processes.
Everything on one platform
These products fit well with
KLARA Time
KLARA Project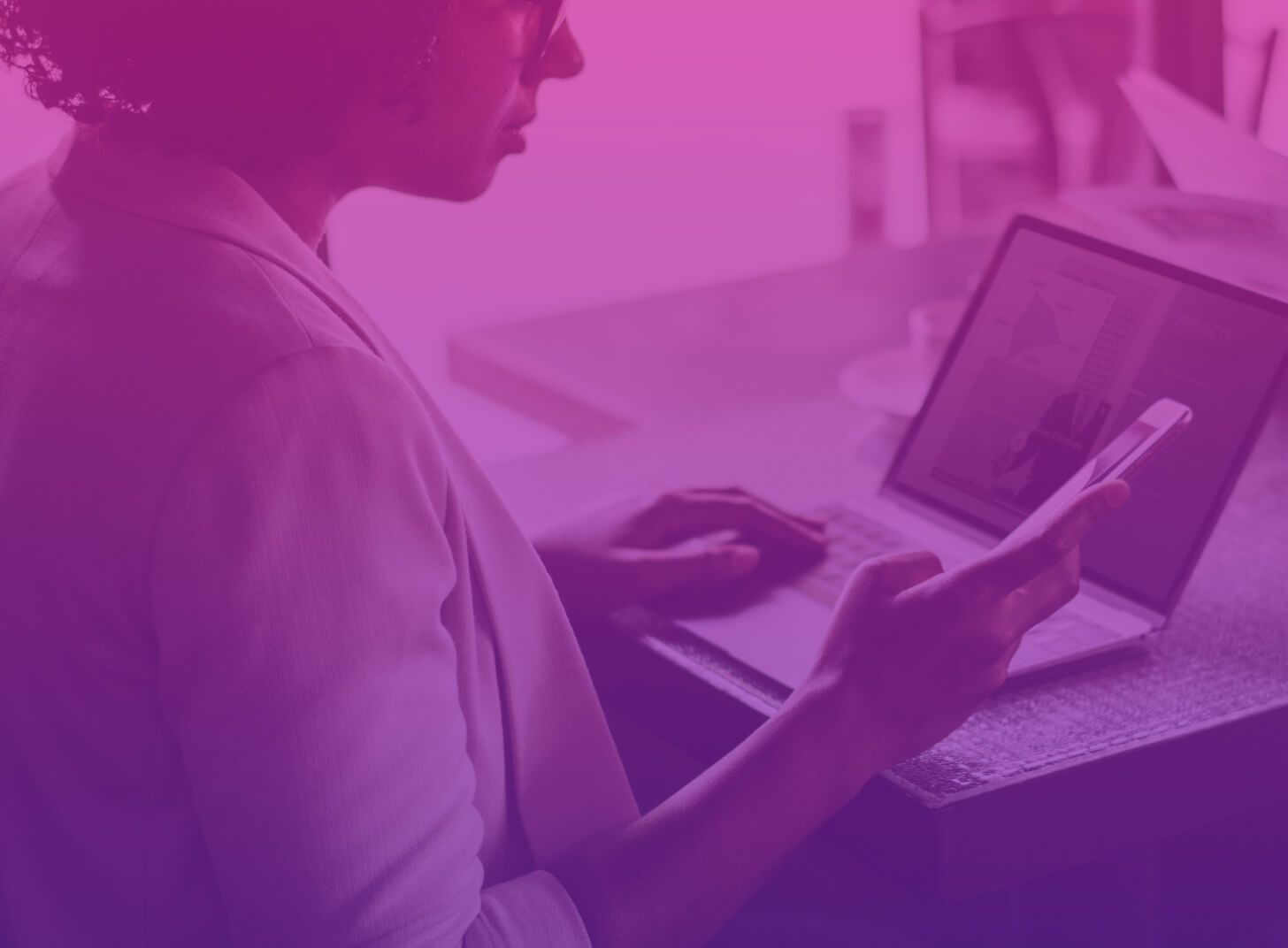 Administration
KLARA Project
Integration into the project management software enables the hours worked to be viewed at project level. This allows you to plan your projects better, which in turn has a positive effect on cooperation and communication with your project customers.
Find out more
Get started with KLARA Time now
Simply register free of charge, call up the widget and get started
How does KLARA Time calculate holiday entitlement?
KLARA Time automatically calculates the number of holiday days based on the employment level. To do this, you must first indicate how many holiday days someone in full-time employment has.

Example: with five weeks of holiday per year in full-time employment, there is an entitlement to 25 days' leave. The system takes this as the basis for its calculations. If you have employees who only work 80 percent, you enter a total of 25 holiday days for them and KLARA Time automatically calculates their entitlement at 20 holiday days.
How do I deal with holidays for employees without fixed target hours?
Since there is no fixed employment level without fixed target hours, you have to calculate the holiday time yourself and enter it in KLARA Time
How do I calculate the holiday entitlement if I change employment level during the year?
When a team member's employment level changes, the easiest way is to define a new time frame for that person. You therefore enter both employment relationships separately and KLARA calculates the holiday days. You can set different values for each period so that you can easily record special cases such as time off, short-time working and other contractual changes.
Are public holidays automatically transferred?
If you want public holidays to be taken into account automatically, you must enter them yourself in KLARA Time in the "Company" area at the place of work, or import them. When recording a new reporting person, KLARA checks the place of work and creates entries for each public holiday recorded. The system automatically takes into account changes regarding public holidays for the persons concerned.
How does KLARA Time calculate absences?
KLARA Time works with various predefined absences, each of which automatically calculates the correct actual time.

Absences calculated as normal working time:
• Holidays
• Sickness
• Paid leave
• Accident
• Military service
• Maternity or paternity leave
Example: an accident day corresponds to the target working time of this day.

Absences not counted as working time:
• Unpaid time off
• Compensation for overtime
Example: a team member has accumulated eight hours of overtime and is now taking a day off to compensate. The eight hours are therefore deducted from the working hours worked so far, which means that there is no longer any overtime.

Absences that reduce the planned working time:
• Holiday
Example: a public holiday reduces the target working hours on the corresponding day.
How do I enter breaks correctly in KLARA Time?
KLARA Time differentiates between paid and unpaid breaks:

Paid breaks extend working hours provided there are no overlaps.
Example: working hours are from 7 a.m. to 5 p.m., including a one-hour lunch break. The working time for one day is therefore ten hours.

Unpaid breaks shorten working hours. If they are reported outside of official working hours, this has no influence on the number of hours worked. To remain with the previous example, the working hours for one day would then be nine hours. For example, it is recorded as follows: Working hours from 7 a.m. to 12 p.m. and from 1 p.m. to 5 p.m., and a break from 12 p.m. to 1 p.m.
What user roles are there and how do I define them?
KLARA Time differentiates between three user roles with different access rights:
Role

Description

Permissions

Reporters

Employees or external

• Time recording with the myKLARA app and the desktop solutiont

• Check your own entries

• Edit or add entries

Managers

One or more managers can be assigned to each reporter

• Time recording with the myKLARA app and the desktop solution

• Overview and control of all working hours, absences and holidays

• Approve the working hours or absences of employees

Administrator / HR

Responsible for settings and management of all user roles

Administrators have the same permissions as managers. You can also activate new reporters or edit existing ones.
How do I define the user roles for KLARA Time?
Open KLARA user administration. As an administrator, you assing the reporters and the supervisors the role of "time and material reports". When adding new reporters, you have the option of selecting a KLARA Time user as the supervisor for the first person.
Back to top
Mehr Tipps aus dem KLARA Blog
Jungunternehmen: So gewinnst du erste Kunden für dein Geschäft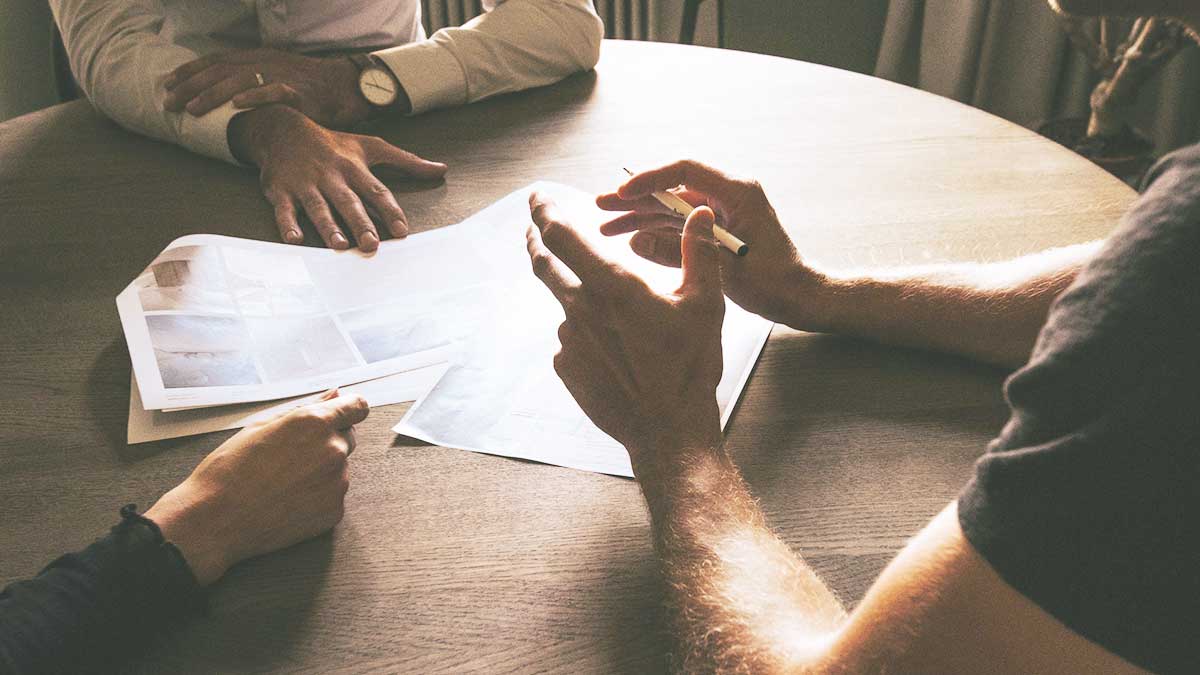 Jungunternehmen: So gewinnst du erste Kunden für dein Geschäft
5 Tipps für eine starke Online-Präsenz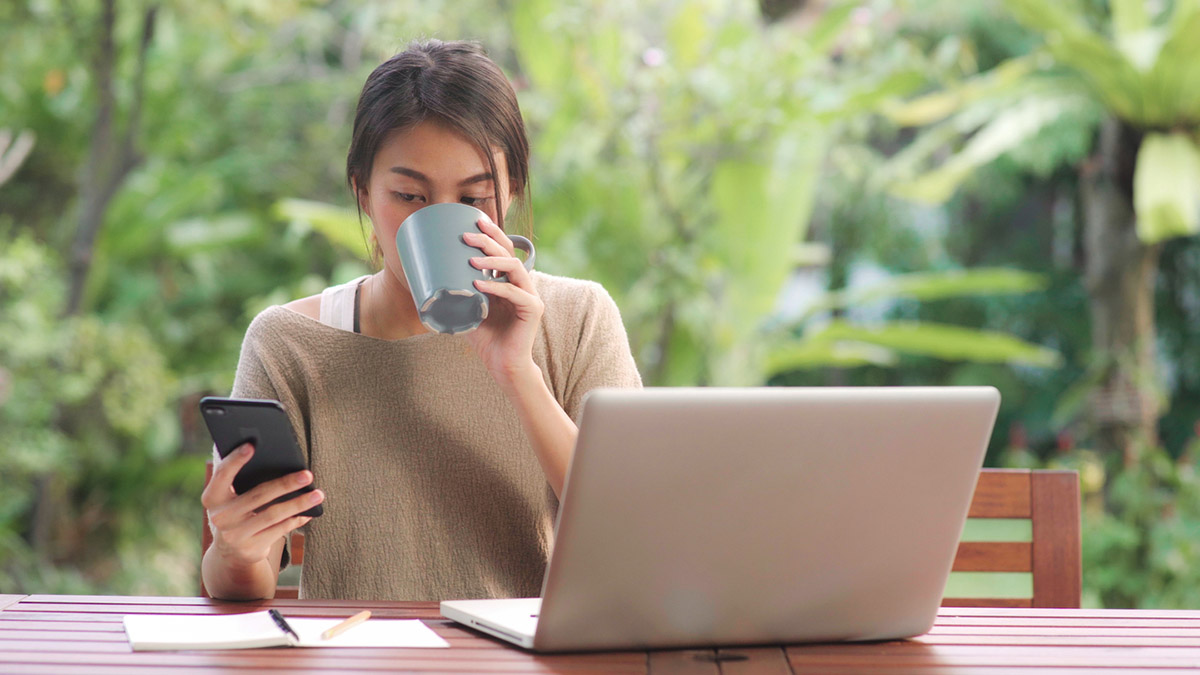 5 Tipps für eine starke Online-Präsenz
Webseiten-Trends 2022: 5 Tipps für mehr Erfolg mit deinem Internetauftritt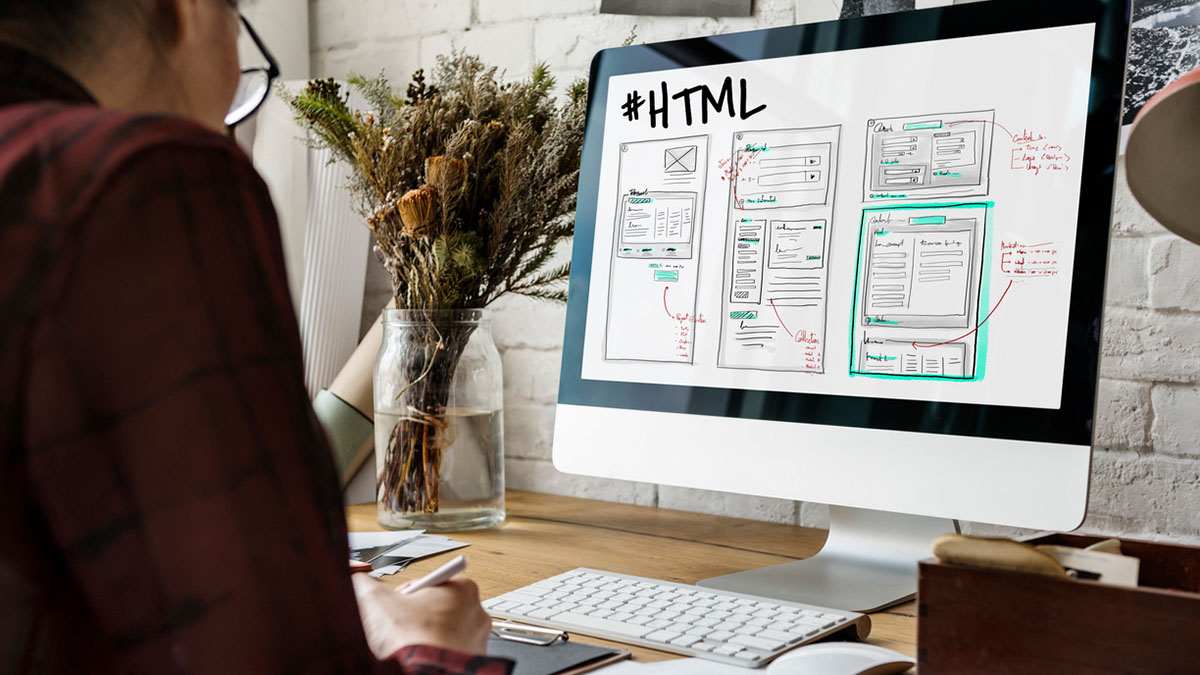 Webseiten-Trends 2022: 5 Tipps für mehr Erfolg mit deinem Internetauftritt