KLARA Expense Management
Maximum convenience for expense management
KLARA Expense Management enables the easiest automatic posting of expenses for SMEs in Switzerland.
Let KLARA manage your employees' expenses
Thanks to artificial intelligence, KLARA automatically assigns your employees' receipts for credit card billing and also takes care of posting them at the same time.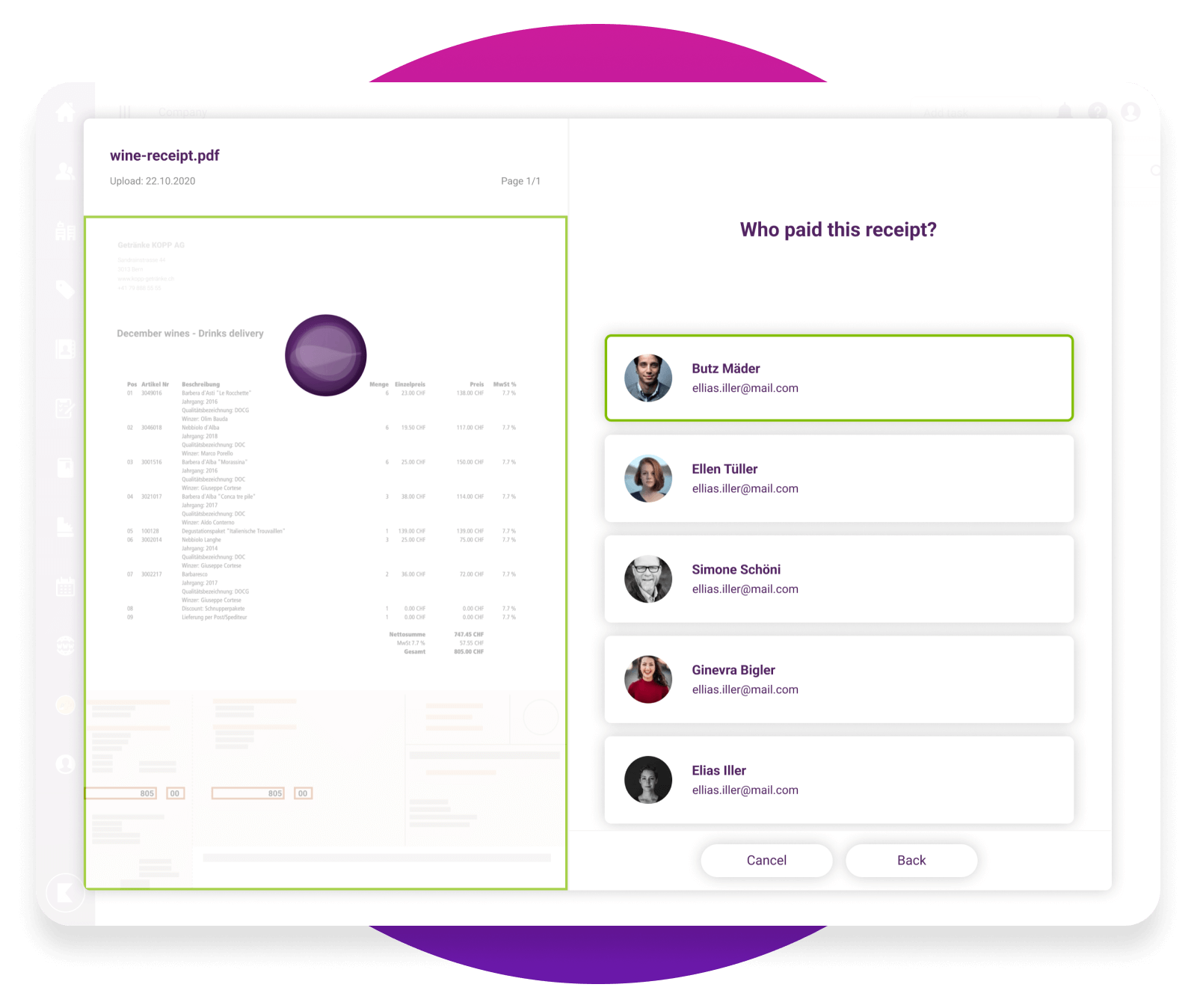 Automatic recognition of transactions
No more time-consuming searches to match document transactions. KLARA automatically recognises the correct document. KLARA assigns different items such as tips directly to the correct booking account.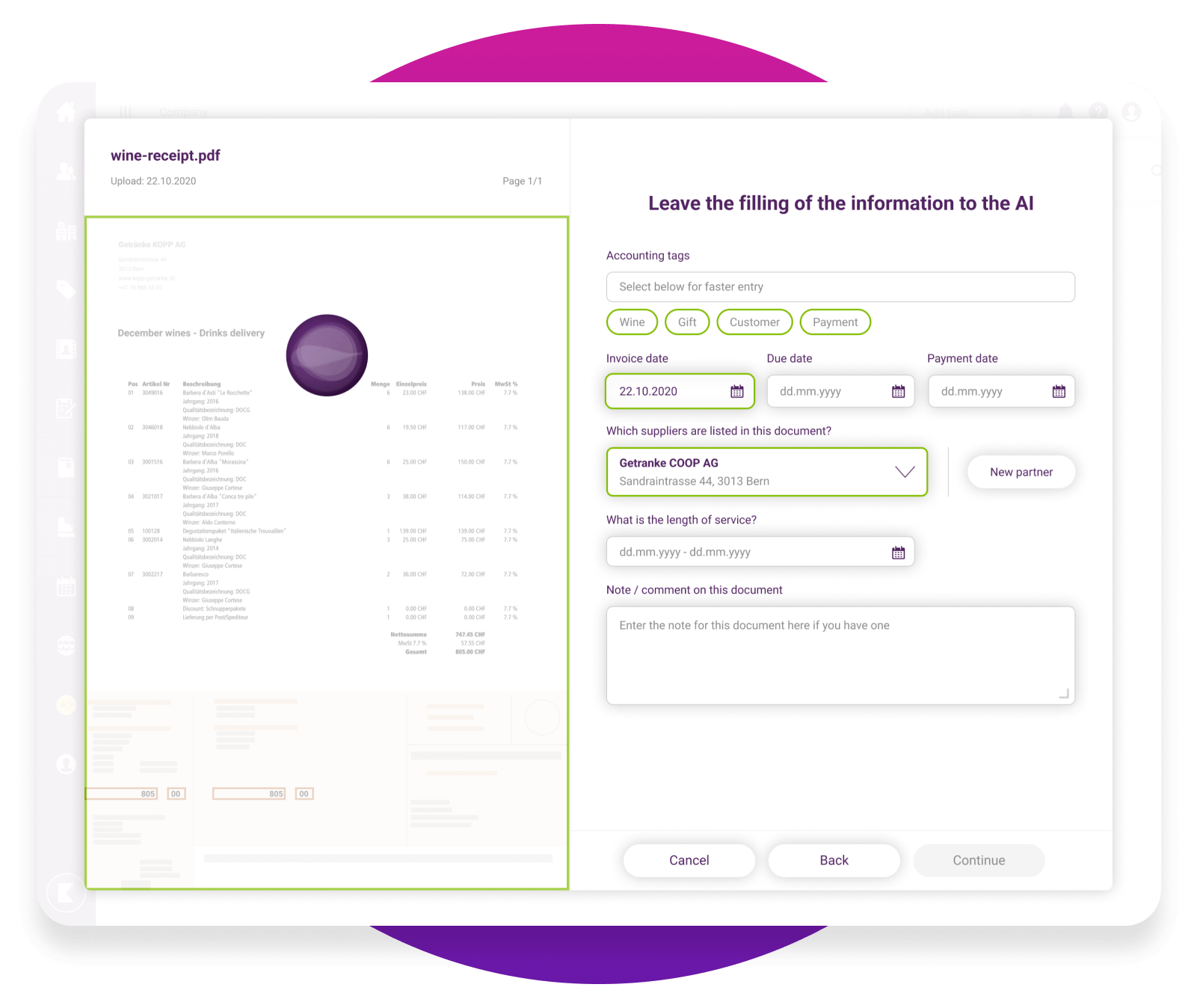 Innovative expense management for credit cards (optional)
The value prepaid credit card* from our partner Swiss Bankers is integrated into KLARA Accounting. This gives you immediate access to an innovative and secure expense management credit card worldwide. Several value prepaid credit cards can be ordered quickly and directly from the KLARA dashboard without a credit check.
*The value prepaid credit card can be ordered as an option in the RELAX package. The main card is CHF 15/month, and each additional card CHF 7/month.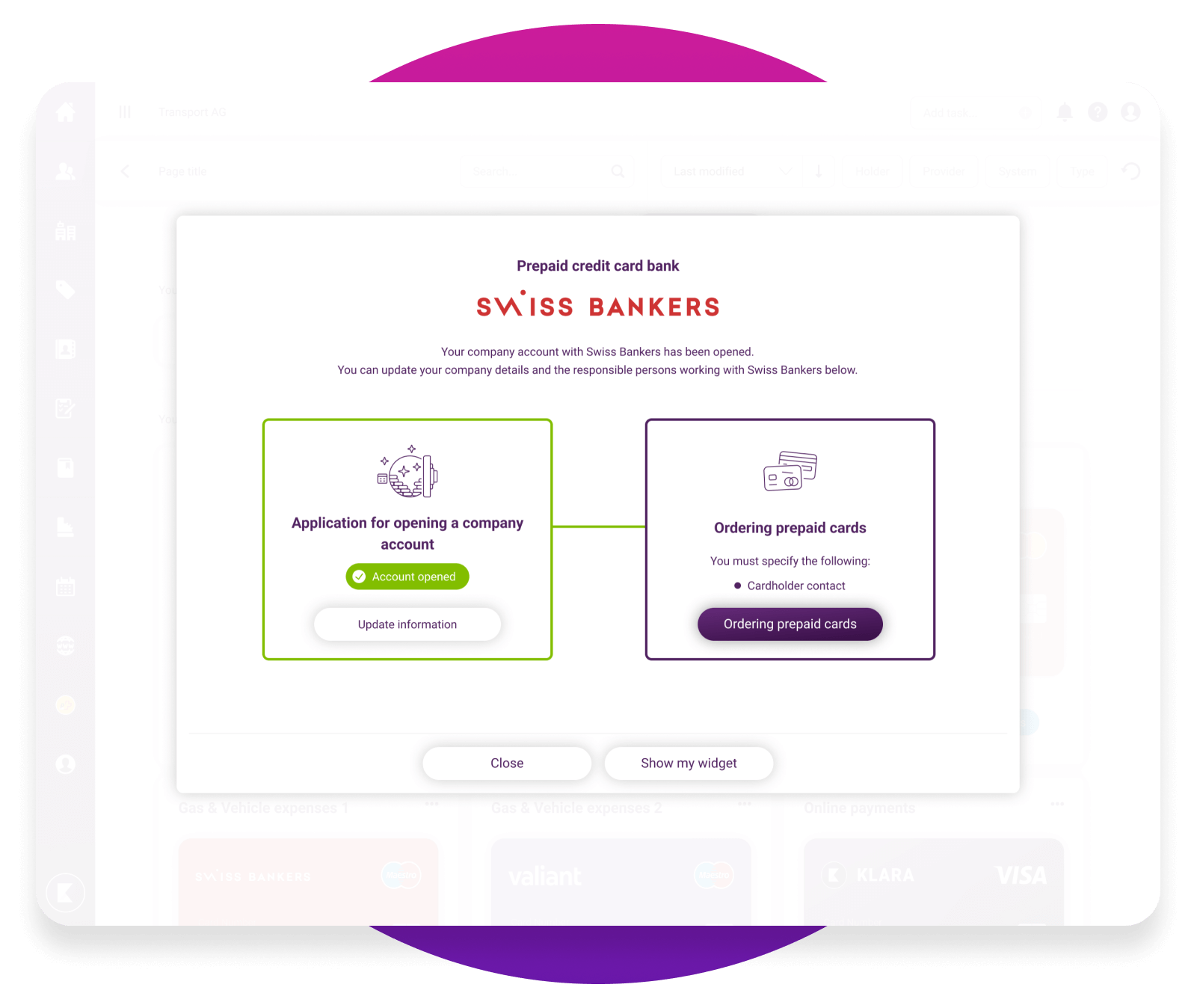 Further advantages for you with KLARA Expense Management
Scan receipts on the go
With the myKLARA app, receipts can be scanned on the go. They are then ready for automatic posting in Accounting.
Scan receipts on the go
Full control of costs
Travelling with the value prepaid credit card? Real-time enquiries and credit transfers between several cards are very easy in the KLARA dashboard.
Full control of costs
Flexible card deployment
Tedious card application and cancellation procedures with employee changes are eliminated. Simply assign the value prepaid credit card* to another person in the dashboard.
Flexible card deployment
30-day free trial – ready to go in just a few minutes
Find the right pricing model for you
KLARA Expense Management is integrated in the KLARA Business package.

Start now with KLARA Business and test 1 month for free. If you are convinced, choose between the monthly or annual subscription.
What are you waiting for?
Register now and get started directly with KLARA Business. If you would like a consultation, our advisors will be happy to help you.
Get started with KLARA Business now
Simply register free of charge, get the widget and get started.