KLARA POS
The cash register system for Switzerland
Much more than just a digital POS: you save time that would otherwise be required for daily and monthly cashing up. Thanks to artificial intelligence, KLARA automatically completes the sales statistics when you need them. Customisable and very easy to use without any IT knowledge.
30-day free trial – ready to go in just a few minutes
The perfect on-site assistant for your business
Manage all your processes such as cashiering, item management and accounting in a central POS system - easily and efficiently.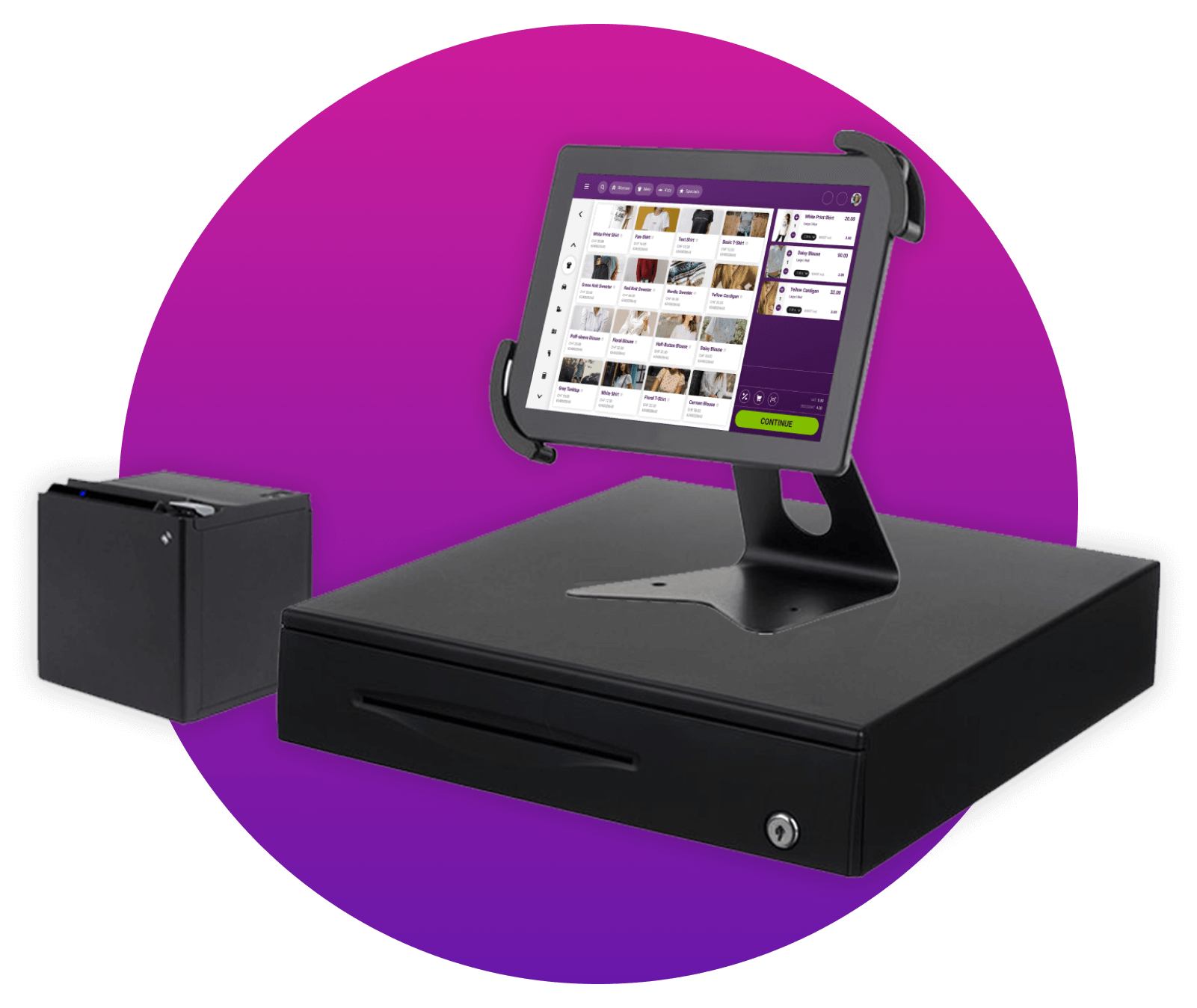 Synchronisation with KLARA Accounting
All income from sales is posted directly to KLARA Accounting. This means that your daily till receipts evening are automatically taken care of in the evening, saving you time and money.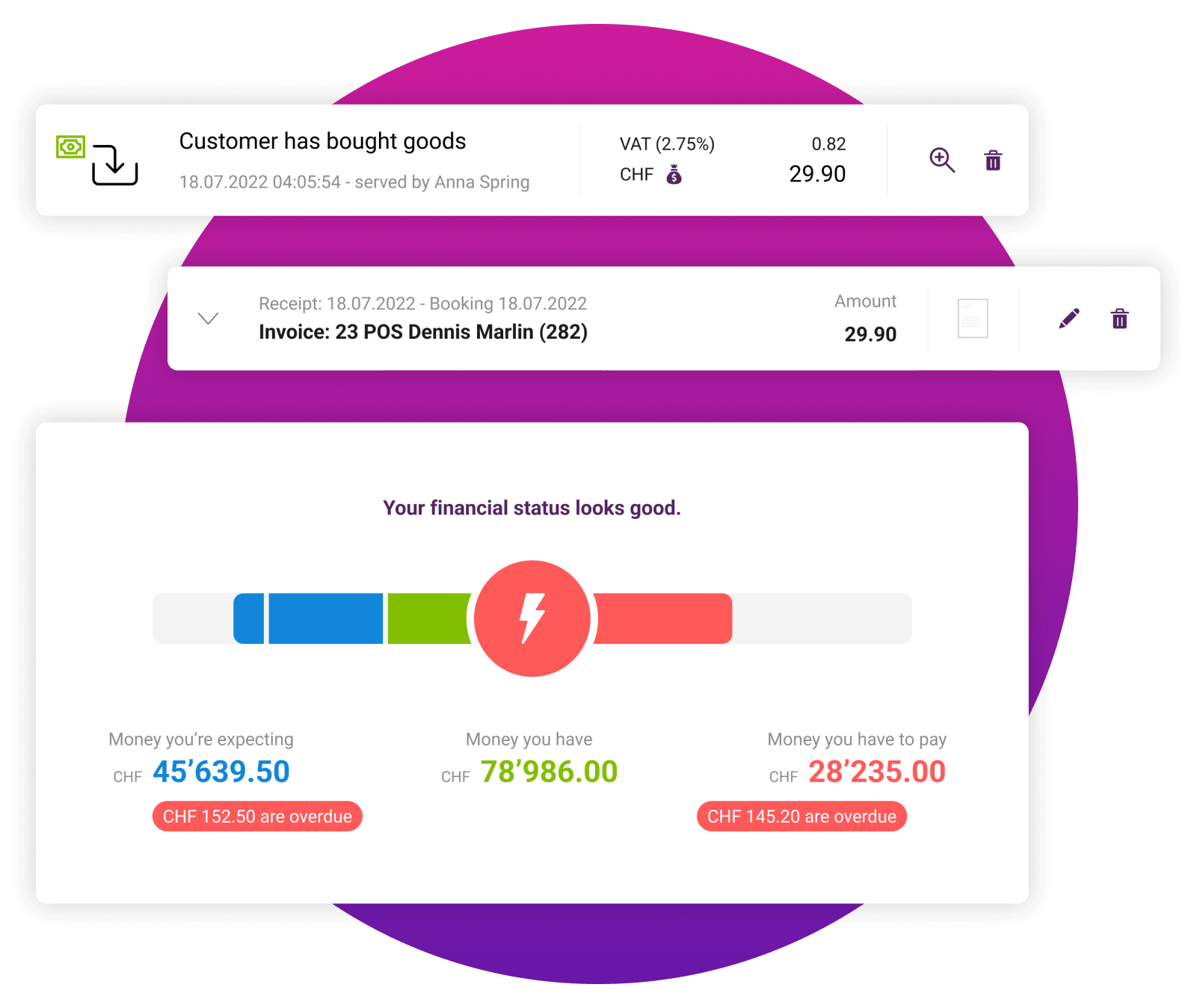 Clear POS statistics
Sales data, daily summaries or individually defined sales figures, such as sales per employee, can be viewed at the click of a mouse on the KLARA online dashboard, even on the go.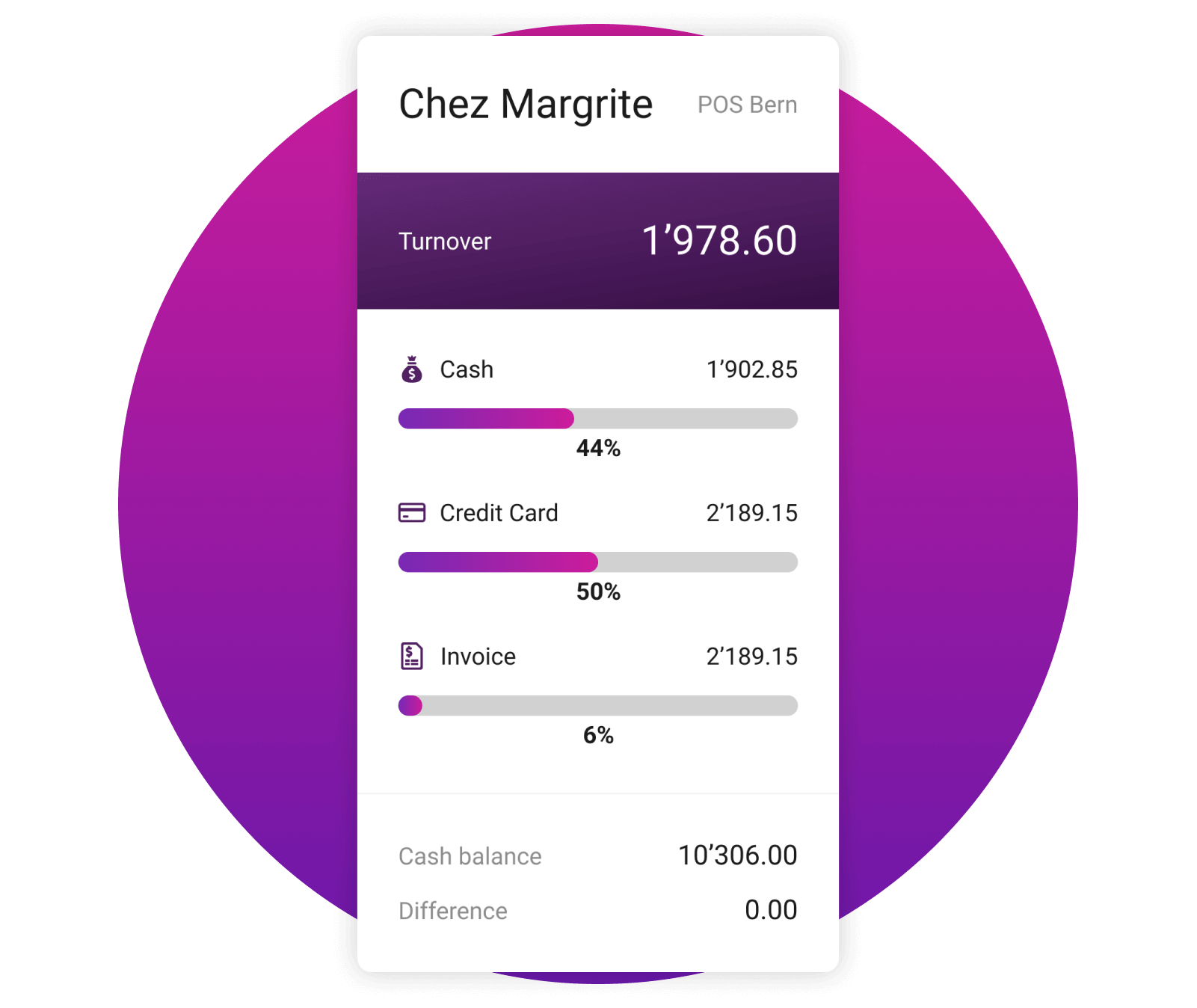 Other advantages for you with KLARA POS
Item management included
Maintain your products and services in a single, central place.
Item management included
Easy connection to all common means of payment
KLARA POS accepts all common bank and credit cards and communicates with well-known payment terminals, such as Worldline (formerly SIX), Nets (formerly CCV), SumUp and Twint.
Easy connection to all common means of payment
Customer information
Customer sales and information can be viewed via central Customer Relationship Management.
Customer information
Vouchers and discounts
Customer promotions and vouchers are correctly posted in your KLARA POS.
Vouchers and discounts
Several branches and employees
Simple overview and management for different user profiles and branches too.
Several branches and employees
POS system can be used offline
Comprehensive POS features offline too. KLARA POS automatically saves and synchronises the data as soon as you are back online.
POS system can be used offline
Touch display
Your new tablet POS offers you an attractive and efficient user interface with touch display.
Touch display
Hardware optional
The POS software is also available without hardware, for use on your existing Android tablet.
Hardware optional
Purchase on account
This new feature on KLARA POS ultimately means you will not miss any more sales. Your customers can also pay conveniently by invoice.
Purchase on account
30-day free trial – ready to go in just a few minutes
POS
Test your customised POS system for one month free of charge. If you are convinced, you can choose between a monthly or annual subscription
All Prices excl. VAT.
POS
Software
/month
/month (annual billing)
Intuitive and efficient POS system
No daily cashing up thanks to automatic posting
Easy connection to card terminal
Customer and item management
POS
Hardware
/month and hardware excl. VAT
/hardware excl. VAT
Choose how you want to pay for your hardware
Payment over 12 months: per hardware CHF 96.-/month
One-off payment: CHF 1'150.-
The prices shown are subject to rounding differences. You can find the exact price calculation in the Widget Store.
Choose how you want to pay for your hardware
One-off payment:
CHF 1,150 (excluding VAT and optional products). You make a one-off payment for your KLARA POS hardware.
Payments over 12 months: CHF 96 for 12 months (excluding VAT and optional products). You can pay off the KLARA POS hardware over 12 months from the order date via monthly invoicing. With the final payment, the hardware automatically transfers to your ownership.
What are you waiting for?
Register now and get started directly with KLARA POS. If you would like a consultation, our advisors will be happy to help you.
These additional options extend KLARA POS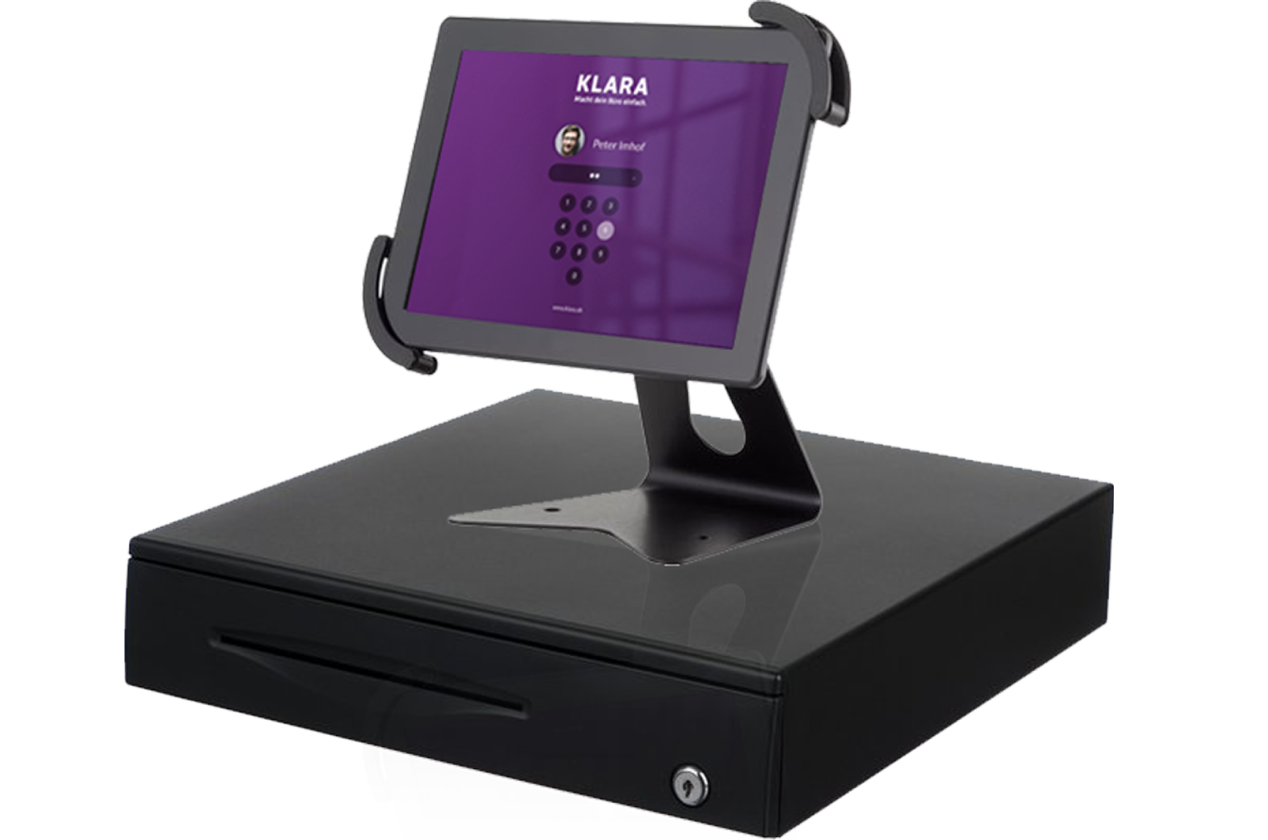 Additional Samsung Galaxy S7 customer display
One-off payment of CHF 550 (excl. VAT)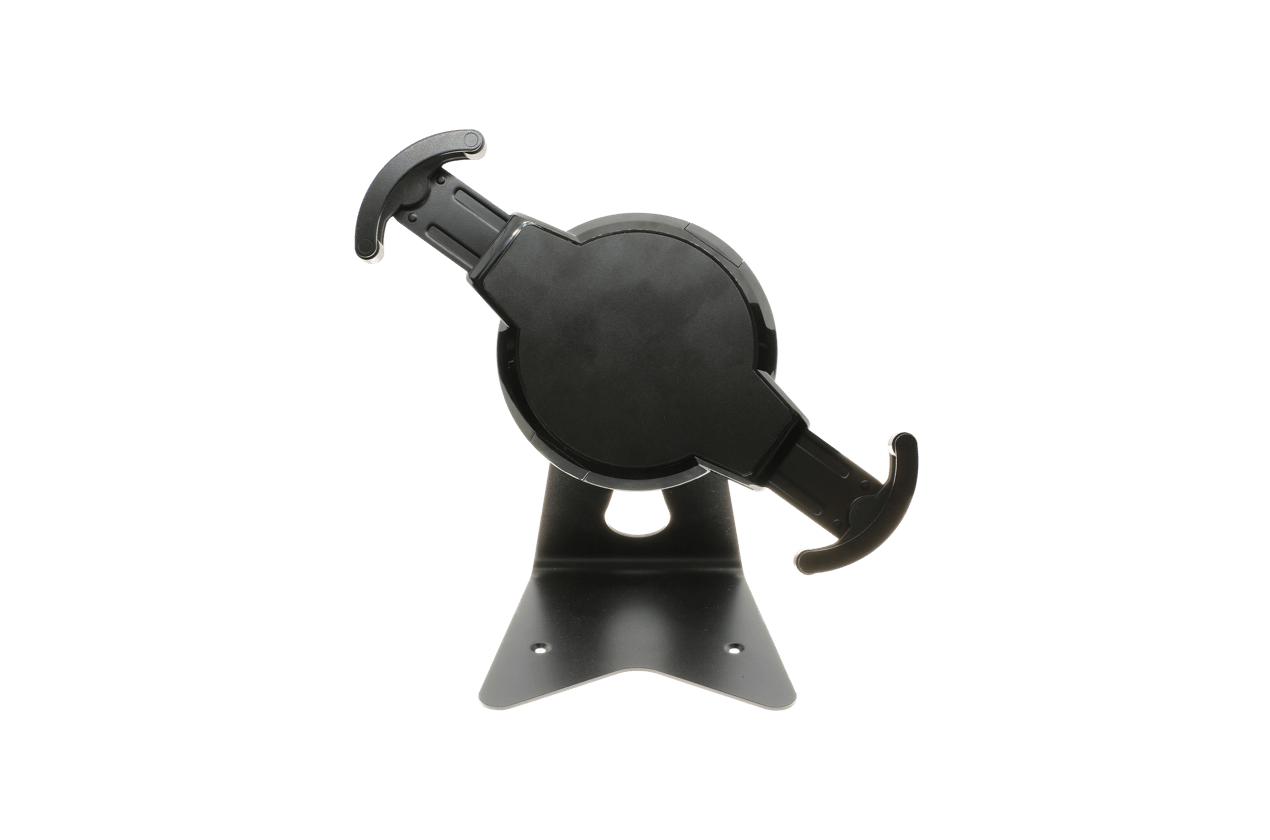 Additional EPSON tablet stand
one-off payment of CHF 75 (excl. VAT)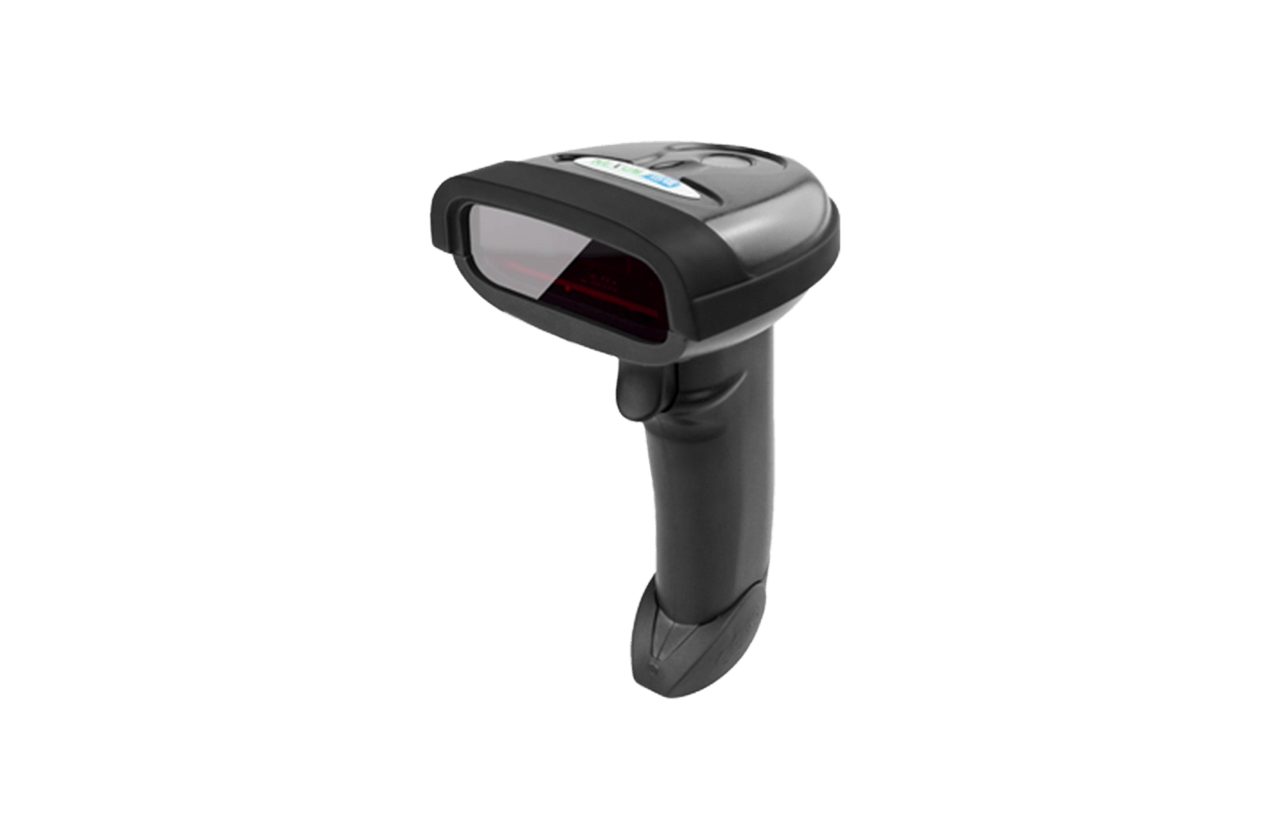 NETUM NT-1228BL barcode scanner
one-off payment of CHF 65 (excl. VAT)
Troubleshooting service
Is your KLARA POS not working? We are at your service.
Our troubleshooting team will assist you by telephone:
+41 58 666 37 50.
Installation instructions and
explanatory videos on the POS system
We are pleased to support you in setting up POS or importing items.

Frequently Asked Questions
Who is KLARA and what do we offer?
KLARA is the Swiss business software for SME's. We are a subsidiary of Swiss Post. Our mission is the digitalization and automation of administrative processes. KLARA simplifies your business. Click here for the product overview.
If the cash transactions are automatically posted in KLARA Accounting, can these entries be subsequently corrected and adapted?
Yes, because every entry in KLARA Accounting can be corrected or adjusted manually. Through the different user roles, you can also grant access to your trustee.
Can a payment terminal be connected to the KLARA cash register?
Which other KLARA offers are compatible with KLARA POS?
The following offers can be connected to the KLARA cash register:
KLARA Accounting (to manage your accounting), KLARA Online Appointment Booking (so your customers can book an appointment with you 24/7), KLARA Stock Management (additional KLARA widget to manage stock items), KLARA CRM (for order and customer management).
Is there any help for setting up the KLARA cash register?
You decide! We believe in "do-it-yourself" and you can set up everything on your own, click here for installation instructions.
If you need help preparing and setting up the system, you can call our professionals for help with the setup service, which will take place on site. In addition, KLARA offers technical support via e-mail and guarantees telephone support during KLARA's opening hours in case of a malfunction.
How do I get support for KLARA offers ?
KLARA offers you numerous ways to get answers. We distinguish between two phases.
Set up KLARA:
Under First steps we will guide you through the setup process using short videos. Furthermore, you can find out several interesting facts in our Online trainings / webinars or browse frequently asked questions and their answers in FAQs.
Support:
Don't have the time or motivation to set everything up yourself ? Then use our Setup service. Our KLARA Coaches will be happy to help you with situational support after the setup. On the Expert portal, you can also filter for which topic you are looking for support, in which region and in which language. You can also share questions and inputs via the Community or contact us using the Contact us form.
Back to top
Get started with KLARA POS now
Simply register free of charge, get the widget and get started.