KLARA Bank reconciliation - an Accounting RELAX feature
Rapid posting process including automated bank reconciliation
Tedious copying of payment data back and forth is a thing of the past. With integrated bank reconciliation, this is carried out in the background, securely and completely automatically
Is your bank connected?
Bank reconciliation at the click of a mouse
KLARA collects your bank account transactions daily and completely automatically to synchronise them with your open posting items.
Accounting in real time
Open items are synchronised completely automatically or via manual transfer. With the automatic or manual bank connection from KLARA, you always have an overview.
Templates for recurring transactions
Transactions without documents such as direct debits and standing orders can be booked directly in accounting thanks to templates.
KLARA ACCOUNTING RELAX
The bank connection is integrated into the Accounting RELAX package
With Accounting RELAX, your business runs itself almost autonomously, and in addition to the bank connection, expense management is fully integrated into the accounting - straightforwardly and efficiently.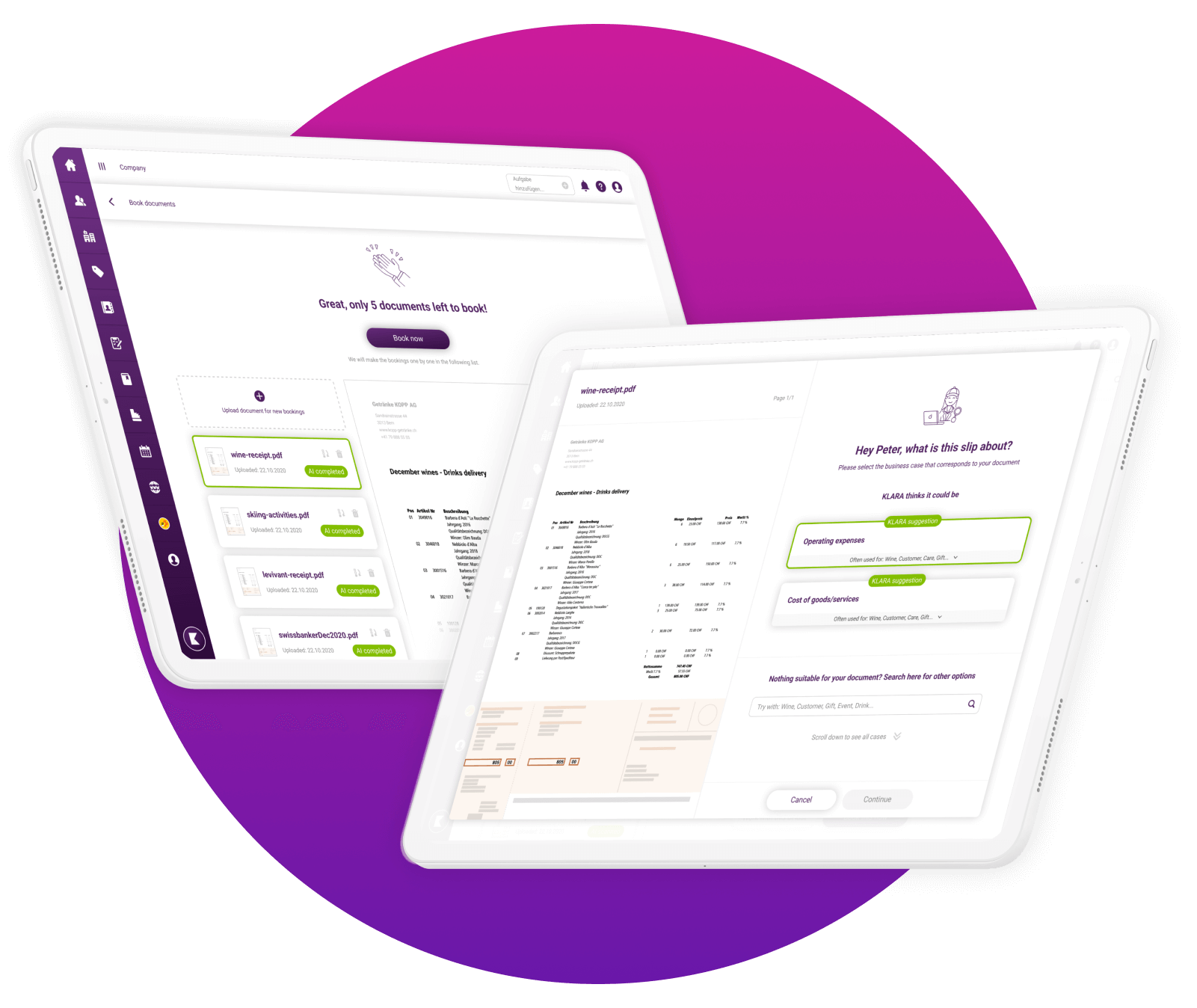 Automatic bank reconciliation is possible with these banks:

What are you waiting for?
Register now and get started directly with KLARA accounting RELAX. If you would like a consultation, our advisors will be happy to help you.